Top Rated & Trusted
Chiropractic Care For Your Entire Family
Our team at Kilworth Family Chiropractic is here to help you reach your goals.
Top Rated & Trusted
Chiropractic Care For Your Entire Family
Our team at Kilworth Family Chiropractic is here to help you reach your goals.
FIND RELIEF AND WELLNESS TODAY
FOR ALL OF LIFE'S CHANGES, LET US HELP YOU.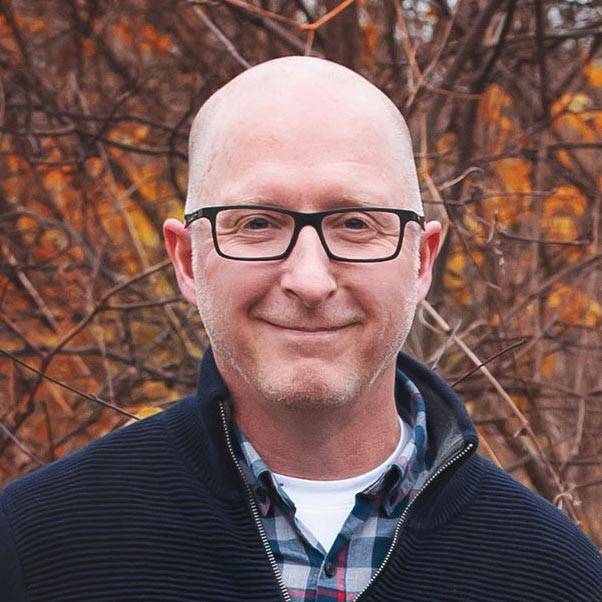 Meet the amazing team that will help care for your healthcare needs.
See what our patients have to say about the care they have received in our office.
Precise Chiropractic Care
With a Gentle Touch
Could a family-oriented chiropractor help you? How do you find a chiropractor willing to explain everything in advance? What's the best way to choose a chiropractor in Komoka? This information-packed chiropractic website is just one way we make our newest chiropractic practice member feel right at home.
Our mission is to be the best chiropractic office in Komoka to adjust, educate, and empower families in our community toward optimal health and wellness. We are a family-based chiropractic care clinic aimed at providing natural healing for you and your children. Dr. Jeff Campbell specializes in pediatric and prenatal chiropractic care.
More families today are interested in achieving a level of health beyond symptom management and prevention of disease. Wellness is the concept of being at ones best mentally, physically and emotionally. This the goal of many health-oriented people as they strive to enhance their performance in daily activities, in sport and in life in general.
Kilworth Family Chiropractic
Chiropractor Komoka ON
Welcome to
Kilworth Family Chiropractic
We Strive With Excellence to Help Families Achieve Optimal Performance, to Overcome Injury and to Sustain Wellness! We are dedicated to staying on top of the latest Chiropractic tools and treatments. It is our goal to create a friendly and professional atmosphere that you can rely on for all your Chiropractic needs.
We want our children to have the best start to life. Chiropractic has been shown to not only significantly relieve pain and irritation in small children and infants but to help the nervous system flourish and grow.
The clinic was established in 2013 to deliver quality Chiropractic care to the Komoka community. The most important aspect of our practice is the patient relationship. We strive to create a strong relationship with each of our patients by following one simple philosophy: treat others as you would want to be treated.
The care you choose to give your child is one of the most important choices you can make as a parent. Contact us today with any questions!
How Can Chiropractic Care Help You?
In order to fully benefit from chiropractic care, patients must work together with the doctor toward their healthcare goals. ideally, the patient will view their health positively and believe their body can heal better without interference. The question we are most often asked is, "How long does chiropractic take to work?" The answer varies because each patient is different based on their condition. The best way to reach optimum health is for the patient to follow their specific care plan given by the doctor.
Our dream is for every person to be under wellness chiropractic care, expressing 100% health. We hope to one day realize this dream with continuing a strong patient/ doctor relationship and working with the following purpose: "To give, to love, to serve out of abundance."
Our Approach
In order to heal, function properly and reach your full potential, certain requirements and needs must be fulfilled. The body has an incredible capacity to heal and rebuild itself healthier everyday but, like a flower requires sunlight, nutrients and water, your body also has requirements that must be met to be at your absolute best.
Every single cell, tissue and organ in your body receives either direct nerve supply or is under control of the central nerve system via chemical messengers produced by glands and other cells. In short, every function within the body is regulated through the nerve system- sleep, energy, digestion, healing and repair, strength, stamina, reproduction, immune system function, concentration, focus, cognition, and millions more. What would happen if we interfere with this Brain-Body Connection? The role of the family chiropractor is to address this interference in all people.
This applies to infants, children, pregnant moms, athletes and seniors, in short, anyone who has a nervous system and is pursuing an extraordinary life needs to maintain the integrity of the Brain-Body Connection. Contrary to popular belief, Chiropractic is not just for people who have a symptom or condition. Chiropractic, as we practice is for those people who have a spine and nervous system and a desire to be healthier than they currently are or have dreams of reaching their full potential. Chiropractic is the only profession that specifically addresses the nerve system and its function, as its primary goal.
HOW DO I KNOW WHETHER I NEED CHIROPRACTIC CARE?
The truth is you won't know. That is unless you have had objective testing to measure the function of your spine and nervous system. A consultation and chiropractic health exam will be performed. The consultation helps us know your case history and the examination will reveal if your's is a chiropractic case or if referral is necessary. Once we have determined the health of your nervous system and spine, we will have a clear picture of how we can help and the best recommendations for you and your family.
Common Concerns, Conditions, and Issues
Help Your Family Experience Incredible Health.
HOW TO FIND A CHIROPRACTOR IN Komoka
This guide will help you find the best chiropractic clinic in Komoka for you. When most people in Komoka decide they need a chiropractor, they end up doing a search and just picking someone at the top.
Being at the top of Google for the chiropractic search does not necessarily mean they are the best chiropractor for you. Follow the steps below to make sure you are picking the right chiropractor for you.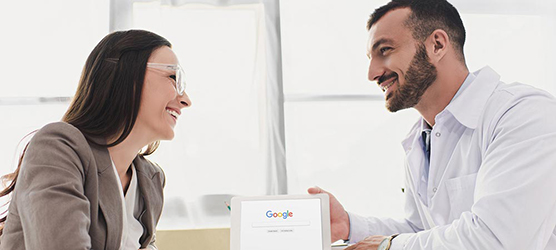 Time Needed: 5 minutes
Total Cost: CAD 0.00
4 EASY STEPS TO FINDING A CHIROPRACTOR IN Komoka
Step 1: Open up a Google search
You will want to type one of the following in the search bar:
Chiropractor Komoka
Chiropractor N0L 1R0
Chiropractor near me
Best chiropractor in Komoka

Step 2: Review Their Website
The best chiropractors in Komoka put as much care into their website as they do into the rest of their office. By reviewing their website you will get a good feel for the doctor and if they are right for you.

Step 3: Check Out Their Reviews
Check out the Google Business Page of a chiropractic clinic you are thinking about visiting. It is easy for someone to say they are great, it's a different story to get other people to say great things about you.

Step 4: Give The Office A Call
Now that you have a basic understanding of what the office is about. Give them a call to make sure they fit the message that their website and GMB have been sending. You will know in a few minutes whether the office is the right one for you.

Office Hours
---
Monday
Closed
---
Tuesday
8:00am - 7:00pm
---
Wednesday
Closed
---
Thursday
7:00am - 6:00pm
---
Friday
Closed
---
Saturday
8:00am - 12:00pm